The bit about our past and present
Hello Mums was founded in 2014 as a childcarer service, by two childcare professionals and an IT guru. We have spent years chatting about how we would like to change childcare, to make children happy when the parents are not around.
We believe that the right childcarer can make a huge difference in a child's life and help them become a happy, independent individual. That is why we wanted to create a team where we knew each carer, to make sure we can provide a personal service to our clients and childcarers alike and that is why Hello Mums started as a childcarer service for parents.
Over the past few years, we have expanded into the public sector to offer nursery staff and help for créches and private members clubs in London. It happened by accident when a nursery in SW18 approached us. To date, we have provided them with temp staff on thousands of occasions and our pool of nurseries have grown into close to one hundred.
We are big enough as we have interviewed thousands of nursery staff and childcarers, but we are small enough to make sure we can provide you with a personal service. We know that there is nothing better than a qualified, experienced childcarer who gets stuck in as soon as she/he arrives and this is what we always aim to provide you with. And we know that each childcarer deserves to be respected and treated right as they are helping us to love, educate and care for the next generation. So whether you are looking for the perfect childcare position or in need of temporary members of staff for your Early Years Nursery setting we are here to help on your journey.
The bit about the people behind Hello Mums
Kate, Jeremy and Edina have known each other since 2009. Kate looks after our clients and all things related to marketing. Kate has worked with children for 15 years before becoming a mum in March, 2016. She enjoys being part of the community and she is here to make sure you are happy with the service we provide! Edina is in charge of all of our childcarers. Not only has she worked with children for nearly 20 years, she also knows what nurseries and parents look for in a trustworthy childcare professional which makes her the perfect person to interview all our nursery nurses and childcarers face to face. Edina loves animals and her cute dog keeps us on our toes! Jeremy has worked in IT for longer than he would like to admit, so it was very obvious that he would become the IT guru at the Hello Mums Headquarters. Jeremy is responsible for the look and feel of the website and our mobile phone apps. When he is not working, Jeremy keeps himself busy looking after his own little one.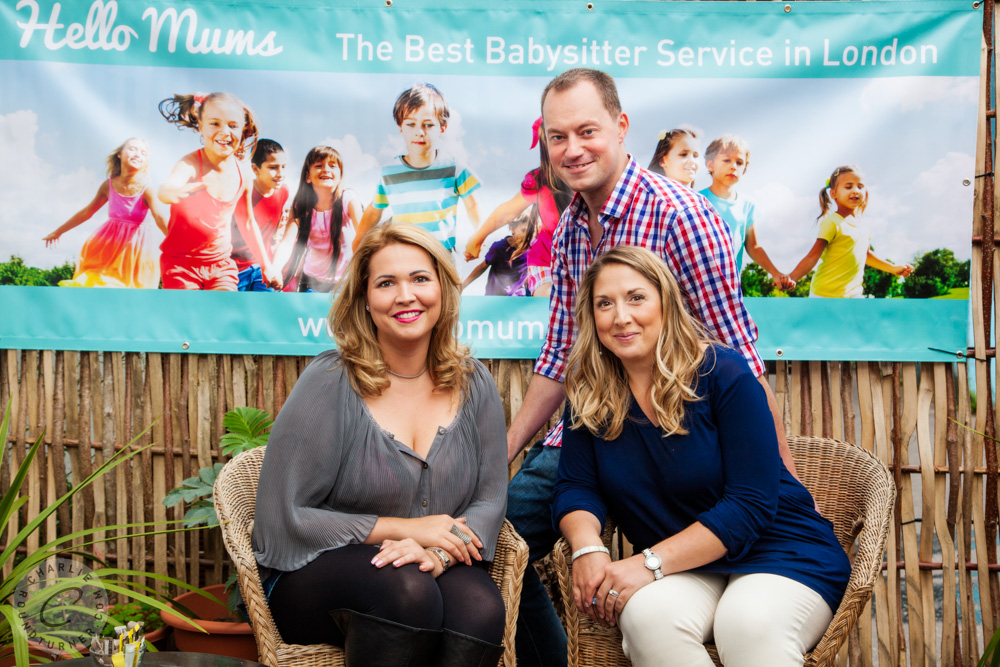 The bit about our values
Understanding
It is crucial for us to understand you. No matter if you are looking for a job or you run your own nursery or simply a parent looking for information about childcare - we want to know you and understand your requirements, so we can help you to the best of our knowledge.
Safeguarding
We make it a priority to safeguard both our clients and our carers.
If we receive reports of abuse or neglect in any situation, we will immediately report this to the next of kin, local authority or police, if necessary.
We insist that our carers only work in safe working environments.
We always promote mutual respect in any care placement.
We consistently ask for feedback on each and every one of our carers to maintain our high level of care.
Our childcarers are fully vetted in accordance with Safer Recruitment procedures.
Agility
We provide a simple and easy to use platform where you can control your bookings, invoices, and all documents necessary for OFSTED inspection. We fill 99% of any bookings made in 2 or more days notice and over 75% of all emergency or last minute requests.
Communication
We are a friendly, small business and we want to know what you think. If you have a problem, a request or you simply need advice we are here to listen. Not only do we try and visit every nursery we work with, we are also in regular contact with all of our active childcare professionals. We believe that your feedback (good or bad) will help us to provide you with a better service. After all, happy children means happy parents and happy nurseries!
The bit about our childcare professionals
We interview every nursery staff and childcarer ourselves face to face. We only work with childcare professionals over the age of 21 and as we have been working with children for over decades we know a thing or two when it comes to looking after little ones! Everyone wanting to join our team has to have an enhanced clean police check (DBS) as mandatory. When we meet the ladies (and gents) we also check for at least two childcare related work references. We work with many childcarers who have extensive baby experience and we also have many nursery nurses, teachers, maternity nurses, nannies and alike in our team of over 500 childcare professionals in London. We also have a regular "meet -up" where we come together with our lovely nursery staff and childcarers: we do bonuses and giveaways, but more importantly, it is really a time for all of us to just chat and connect. We believe that communication is key and we are always here to listen to your thoughts, questions and suggestions.
The bit about how we work with our nurseries
We believe that we can best provide you with the right care if you know us and we know you (and your setting). So whenever possible, one of us will come and meet you in the nursery, so you get to show us how you work - after all, each nursery does the same and yet you are all very different from one another! We want to make sure we know your dress code, the daily routine and basically anything that can help us to work together as efficiently as possible.
Once you are registered with us, you can get in touch with us anytime via email or over the phone and we are here to listen and communicate with you regarding anything you might need help with.